Into the woodshed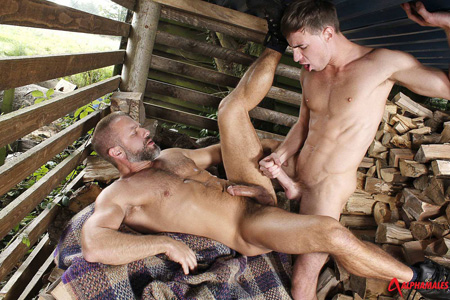 Workmen – The Woodsmen
Starring Kayden Gray and Dirk Caber
Okay. Fucking on a pile wood surely can't be comfortable, but is that really why we do it? Of course not.
We fuck in the woods and in tool sheds and all manner of natural spaces to reconnect with our primal animal instincts.
And because the chance of being caught is fucking hot!
< Click here to watch the video >