Giant Hairy BodyBuilder — Butch Dixon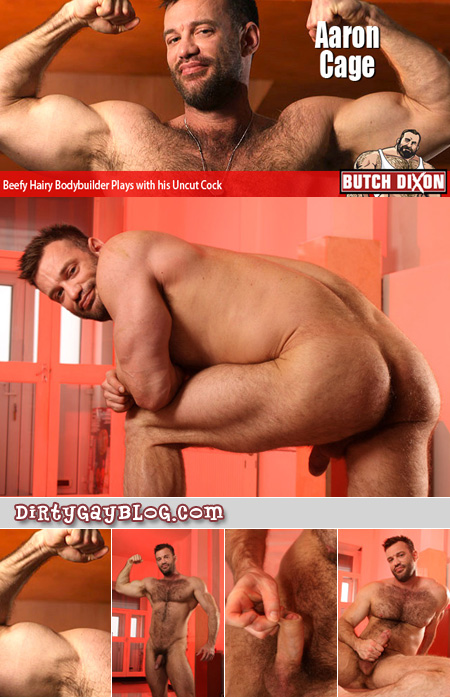 Who wouldn't want to watch giant bodybuilder Aaron Cage stroke his dick and play with his ass. I love watching him work his massive, hairy pecs and legs!
< Click here to watch the video >
Or, click here to see Aaron Cage getting fucked.