Men At Play announces new direction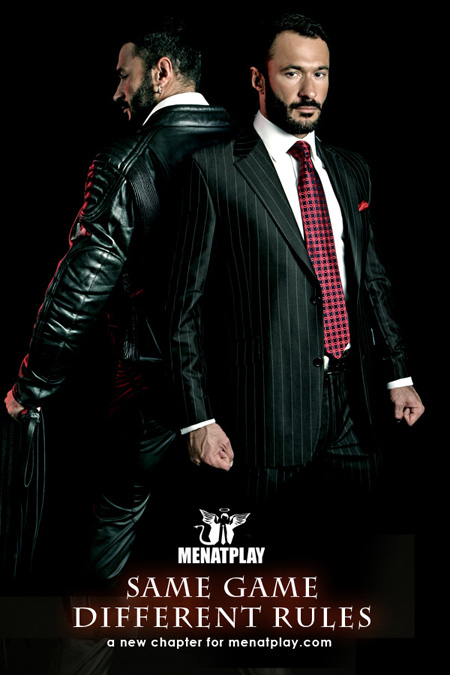 Men At Play announced earlier this week that they've begun expanding their dirty gay repertoire to include not only men in suits, but men in other aspects of power dress, uniform and leather. Nice!
And check out Wilfried Knight in this double-sided promo piece. Ouch… and ouch.
"Same game, different rules," indeed. New content should be arriving shortly, and DGB is looking forward to it!