Coach Hager finally gets his teammate's furry ass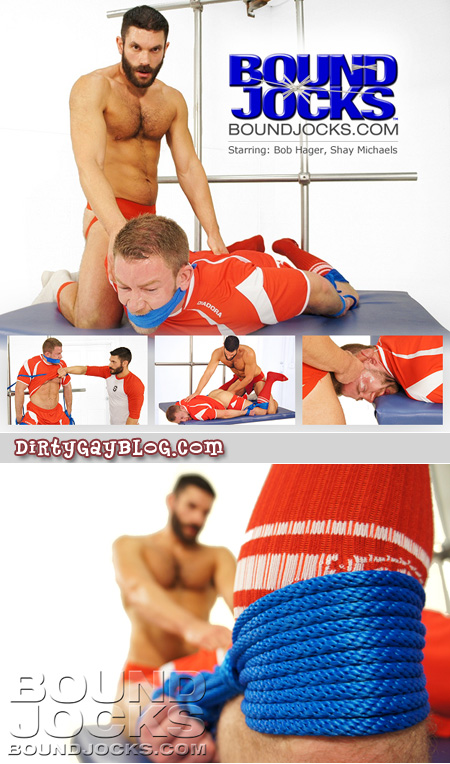 Get the rope out, gentlemen, and prime the lube pump. It's furry Coach Bob Hager doing a bondage number on big muscle cub Shay Michaels that he won't soon forget.
And we won't forget Bob Hager in that jockstrap and socks, or the double-sided dirty talk!
< Click here to watch the video >