Mustachioed, hung muscle Daddy takes over a short scruffy stud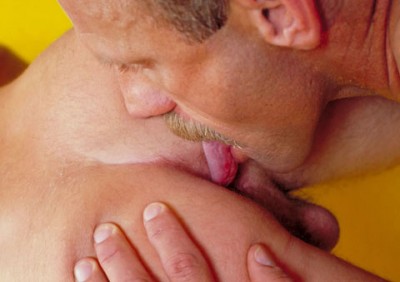 I was beating off to memories of a bearded Robert Black this morning, and I thought I should take a sec and look for a video to share with you to get your own dirty gay juices flowing.
So here he is, the hot little man with the tight body and big dick, being totally dominated by beefy, blonde, mustachioed Daddy Mike Roberts. (Maybe I should have focused more on Roberts!)
Enjoy!
< Click here to watch the video >