Expert bottoms are made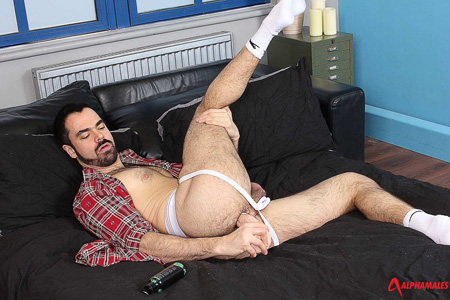 Yesterday afternoon ended Gay Days for me. I woke up with a hot, hairy stranger in my hotel bed, my ears still ringing and my feet throbbing from dancing all night at the pool parties.
Despite the fact that my body was completely depleted of serotonin, I still had a hard-on from some new herbal supplement an FB gave me to try over the weekend, so I screwed the guy one more time, kicked him out and packed up to come home.
I actually did a lot less fucking than I thought I was going to this weekend, but the guys I fucked were beyond worth it in quality. One in particular milked my cock with his ass in a way that no one has ever done before, and that, frankly, I didn't think was physically possible.
I can only imagine an expert bottom like him spent the rest of his weekend not unlike Dolan Wolf, focusing on pleasuring guy after guy and group after group until at last he was alone and finished himself off in private…
< Click here to watch the video >