What's that I smell?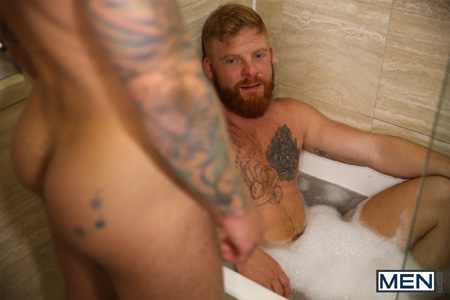 Bathe and Misbehave
Featuring Bennett Anthony and Jaxon Colt
Isn't it always the way? You get cleaned up for your guy, then get so sweaty and covered in fluids fucking him that you have to go and get cleaned up again.
Or you go get Asian food together.
C'mon. You can't smell anything through that pho fog…
< Click here to watch the video >