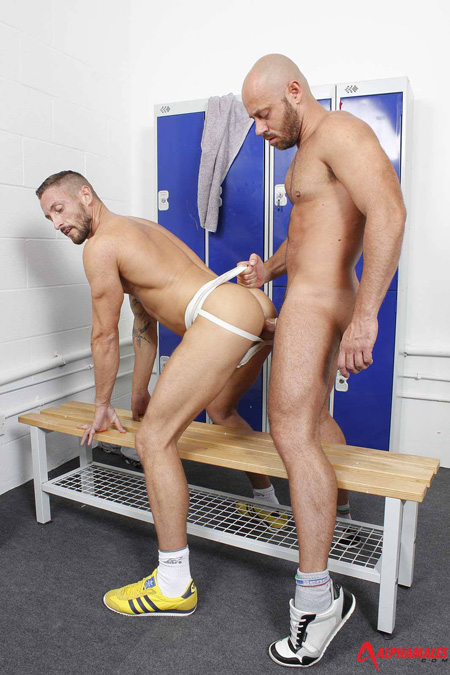 Jock Straps and Muscle
Starring Bruno Fox and Nick North
Late last night my puppy showed up at my doorstep in tight athletic gear, asking if I had some tools he could use. He was on his way home from the game, and his car broke down (wink, wink!).
He barely made it in the door and we were making out like crazy. The role play was super hot, and I was so fucking horny it was all I could do to control myself.
But when he said "fuck me right now," I totally lost it. I pushed him up against the wall, spit on his hole and slid deep inside him. I fucked him like a wild animal, which is exactly what he wanted because he was bouncing back onto my thrusts equally hard. With a long, blinding orgasm, I filled his hole completely. Then I spun him around and got down on the floor, telling him to cum all over me. He did, including a big load in my mouth, which I happily fed back to him.
Totally all-star game…
< Click here to watch the video >