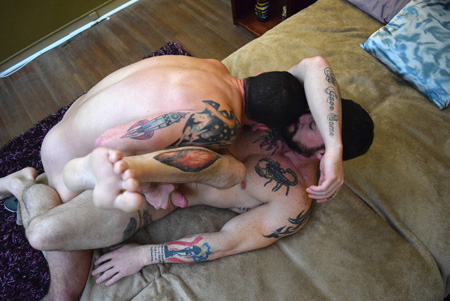 Dirty Tony
Starring Max Cameron and Miles
When I was with my last ex, we talked about getting tattoos that fit together. We each wanted forearm tattoos, and the designs we wanted just happened to be able to link if they were side by side…you know, like when we held hands. Awwwwww.
Glad I never did that.
Especially with all the fun I can have trying out different inked guys and seeing how they fit…
< Click here to watch the video >