Big Blonde Muscle — Man Avenue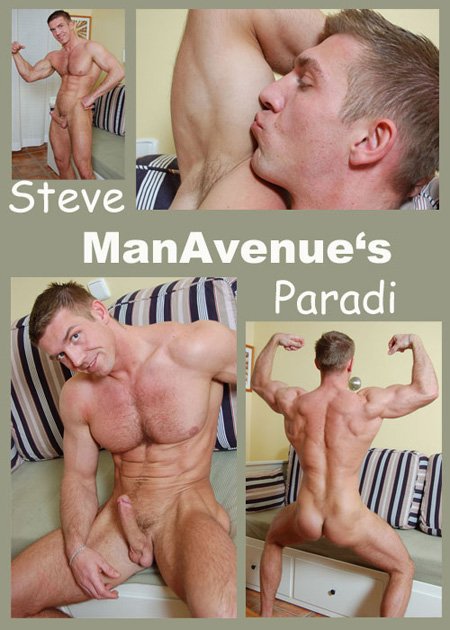 Lately my dirty gay fantasies have been turning to blondes… an unusual attraction for me since I typically like my men hairy and dark.
Steve Paradi, however, is exactly what I have in mind for a play date. Just add a moustache and he's be perfect!