I can't pass up young muscle hole.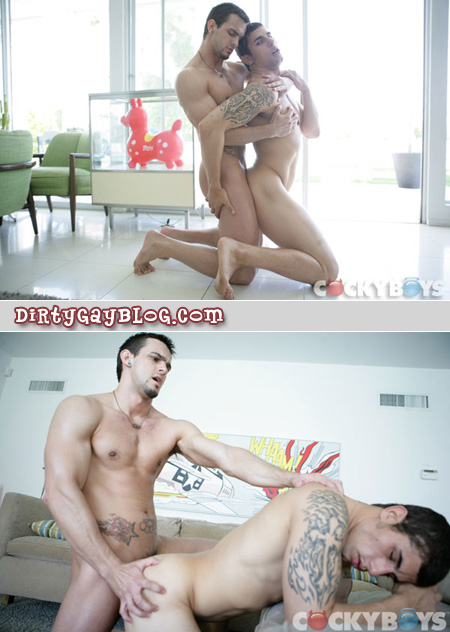 There's no time for Phenix Saint to enjoy the artwork. He's kinda busy sticking his dick into the tight little ass of Jimmy Clay.
I don't blame him. He may be mostly hairless and jacked in the face, but I'd fuck that muscular young hole, too!
< Click here to watch the video >