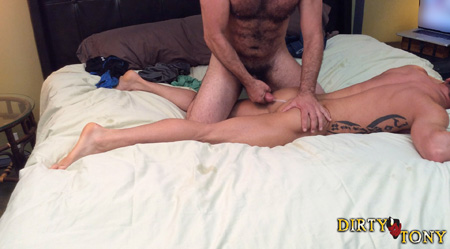 Dirty Tony
Starring Rob Stonebridge
After almost 5 years of online conversation, this weekend I hooked up with an incredibly handsome, butch muscle hunk who flew into town just so I could fuck him.
It took lots of practice, but I was able to live up to his fantasy of being totally dominated by an aggressive, verbal Daddy. I mean, not just dominated. Humiliated is much more accurate. I've never been so despicable to someone in my life.
And that filthy fucking cunt got exactly what he deserved…
< Click here to watch the video >