What can jock bondage do for you? Just ask Mark and Adrian!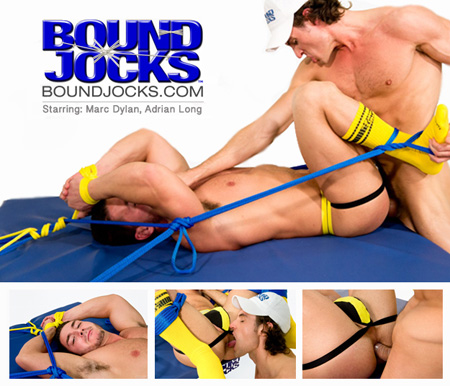 Marc Dylan definitely looks much better with some facial hair, and both he and Adrian Long could use more hair on their chests.
But it's the unique positions this bondage creates that are the real stars in this scene. Use that jock's holes!
< Click here to watch the video >