Raw perverted leathermen… in white socks?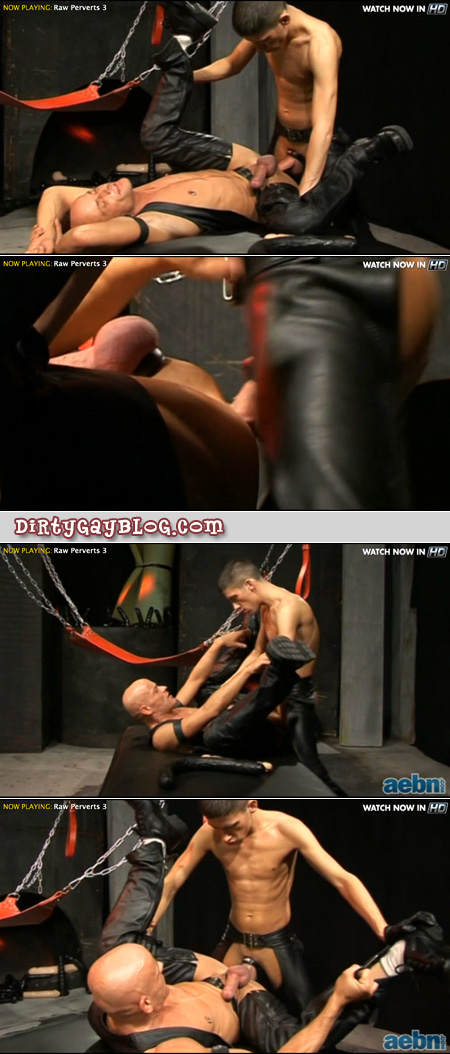 Sometimes you just know a dirty gay pig when you see him, the crooked smile on his face as he hoists his legs in the air, exposing his ass-less chaps hole to the young, hung, uncut cock barreling down on him bareback.
So why in the hell would you ruin it for us with your stupid white socks!
< Click here to watch the video >